Eriha doing stupid things. Look at Wolffe, his expression is totally him xD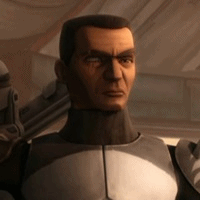 Eriha and her Padawan Daggia!
For the screenshot I was Daggia and my sis was Eriha (seeing myself in another character was a bit weird lol)
I don't know whether I should be really pissed off at some of the comments the opinions on here are getting, or whether I should just laugh my ass off. 

This is an unpopular opinions blog. Seriously. If you don't like being offended and if you're just going to spam the reply box with insults then stay away from here. If an opinion is rude in the way that it comes across, obnoxious and just overall ridiculous, fine then, spam it. But if it's something petty to do with music or shit like that? It's pathetic to get so ruffled about it. People come on here to post up their opinions. Not yours. Debate away, fine, but if you're just gonna reply with stuff that personally attacks the person who wrote it, then calm the fuck down and don't reply at all. I have literally seen people being called retards, scum, subhumans and other things when they post their opinions on here, and the opinions weren't even insulting!


Also, people are busting a gut because they're reading opinions that they don't think are unpopular opinions. It might not be where you live, but clearly it's an unpopular opinion to the person that posted it. Or they wouldn't of posted it. And judging by the abuse that some of the opinions get on here, I'd say you lot already know that. 

Calm your tits, for fuck's sake. 
The shadow of the Empire is cast on a major city on Lothal in this previously unseen concept art by Andre Kirk from the upcoming animated series Star Wars Rebels.
man more people need to join the fucking bedroom fandom

i mean look at this shit. 

it's bunk beds and a little desk. 

a motherfucking aquarium!

shit it's like noah's ark in the fucking ceiling

look how modern this shit is

it's like three rooms in one

you could get a boat and sing fucking phantom of the opera and then just climb in bed.

I will man this damn fandom by myself if I have too
(via rodophsan)
shipping is disgusting you should all be ashamed of yourselves
(via rodophsan)
When I see somebody I know in the street. 
(via helghanfalls)